LUNARK

Lunark is a 2D cinematic platformer in the vein of '80s and '90s classics such as Prince of Persia and Flashback. Run, jump, hang, climb, roll, and shoot your way through mysterious alien ruins, a flying penitentiary, a high-tech megalopolis, and a majestic forest.

As Earth became inhospitable, Noah, an AI whose sole purpose was to preserve humanity, was created. Noah chose the Moon as humanity's Ark - renamed Lunark - using it as a ship to evacuate a handful of chosen ones to the nearest superhabitable planet. Unfortunately, whether the planet was inhabited or not was not part of Noah's programming.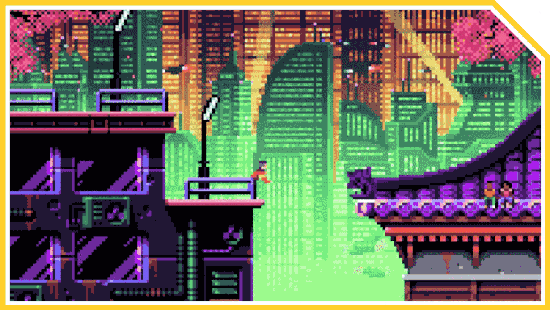 Centuries later, you play as Leo, an orphan rejected for being… different. You'll retrace your origins in the midst of a rebellion against the totalitarian regime of Lunark, and meet a wide cast of colorful characters, stuck on either side of the escalating conflict.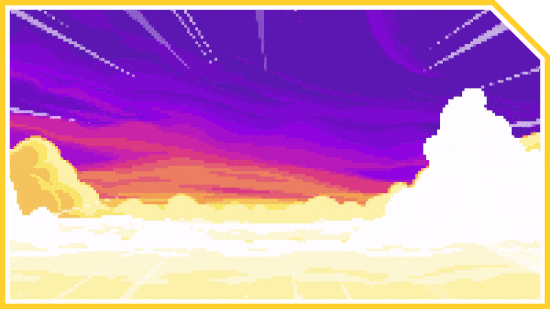 I've designed Lunark as a homage to cinematic platformers while bringing modernity to a lot of the core aspects: The controls are responsive and intuitive and the progression system generous. The game is meant to feel fresh while being nostalgic. Lunark is also an adventure focused on delivering a thrilling narrative with explosive moments.

The game will be available on Nintendo Switch, PC (Windows) & Mac (OsX) in English, French, and Spanish. I hope to be able to add even more platforms and languages depending on how well the campaign and development goes.

You have no idea what a 2D cinematic platformer is?
"Cinematic platformers are action-adventure platformers with a strong emphasis on realism, cinematic presentation, detailed character animations, [...] and a minimalistic approach to storytelling". ("The Cinematic Platformer Compendium" by itchyander)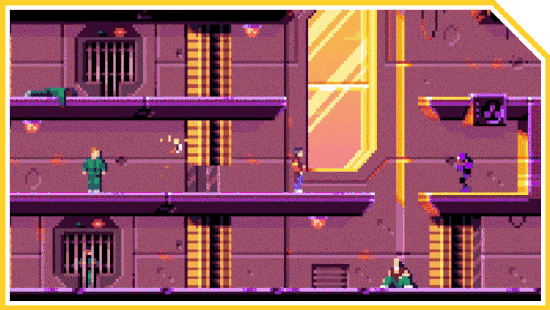 Just like the fantastic games from which Lunark draws its inspirations, I use rotoscoping for the cutscenes' animation (tracing over motion picture or 3D footage).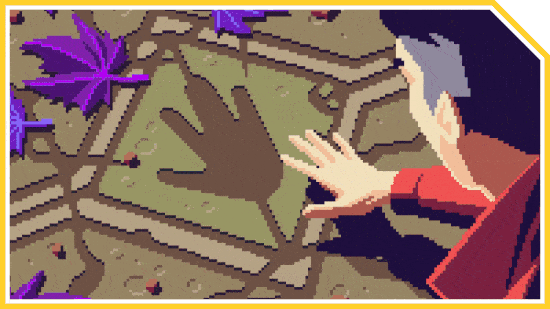 My name is Johan Vinet, husband and father of two. I'm originally from France, but now live in Montreal, Canada. Although I've worked for several years as a graphic designer, you may know me as a pixel artist and animator in the independent video game industry or even have seen that little red-haired guy running on twitter. I've contributed to a dozen games such as Flinthook, Shovel Knight Showdown, Adventure Time, Mercenary Kings Reloaded and Rivals of Aether.

Prince of Persia, Another World (aka Out of This World) and particularly Flashback have made a significant impact on me as a kid. Seeking to recreate the special feeling conveyed by these games, I started working on Lunark in my spare time. Given the enthusiasm around the project and how my passion grew about it, it became obvious to me that this game had to see the light. In September 2018, I took the leap and decided to quit my job to start my own independent studio: Canari Games Inc.

I was 7 years old when I started music theory and have never stopped playing and composing since. Everything you hear in Lunark comes from me, music and SFX included. Yet, I'm also enthusiastic about working with other collaborators on Lunark's OST depending on how well the campaign does!

With your support, my goal is to be able to remain fully independent throughout this venture; without having to look for other contracts or business partners, and allowing me to work with talented collaborators. I really hope to fully realize this personal vision that I have for Lunark, knowing full well that there's an audience craving for this kind of game.
So this is why I need you: for allowing me to create the best version of Lunark possible.

Johan / Canari Games
> Thanks to illustrator Justin Chan for his amazing cover art!
> Everything shown is pre-alpha footage, subject to change (for the better!) in the final version.
Comments
Log in with itch.io to leave a comment.
This looks fantastic! I regret missing the Kickstarter.

This game looks BEAUTIFUL!!!!
Welcome on itch Johan!! You're everywhere.... me too :)